Neotribe Ventures Backs Auquan's Mission to Accelerate GenAI for Financial Services
Neotribe Ventures is proud to partner with Auquan and its team as it transforms the way research is conducted and utilized in financial services.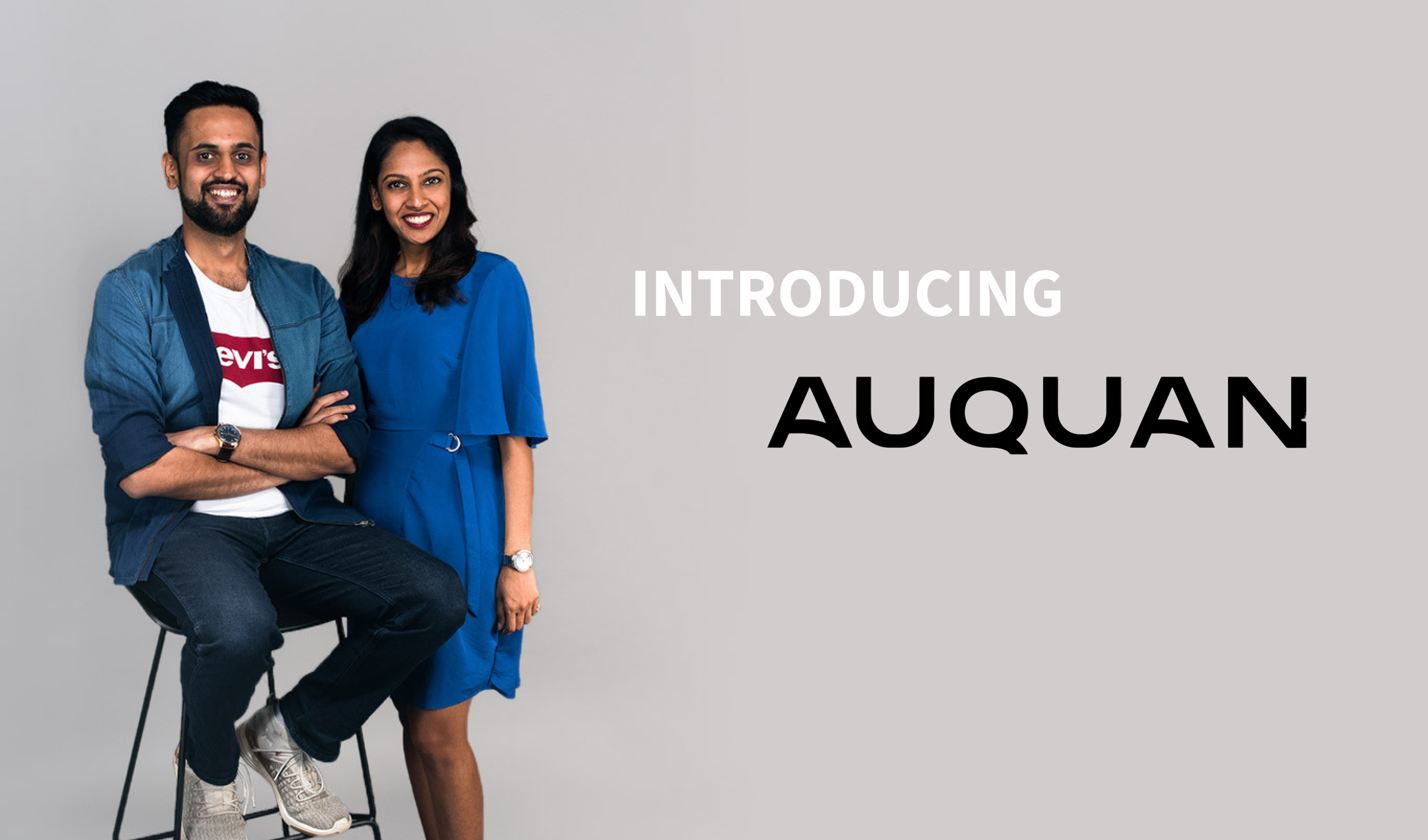 We Neotribe Ventures are very excited to announce that we led the $3.5M Series Seed financing for Auquan, which is transforming the world's unstructured data into actionable intelligence for financial services customers.
Auquan is leveraging retrieval augmented generation (RAG) combined with its SaaS-based Intelligence Engine to uncover investment insights, identify risks, research sustainability, or ensure ongoing regulatory compliance for more than 500,000 private companies, equities, infrastructure projects, and other entities. This approach addresses common pitfalls of using generative AI in the enterprise to consistently produce timely, comprehensive and accurate insights that users can trust.
Like with many investment stories, our interest and conviction in Auquan began after witnessing the tenacity, knowledge, and passion of its founders. We were first intrigued by Chandini Jain's background as a trader herself who had first-hand knowledge of the gaps in tools required in the financial services industry to most efficiently and effectively do her job. She took the leap of faith and left her lucrative job to build the product she wished she had. We were further excited after meeting her co-founder, Shub Jain whose tireless work ethic and affable nature combined with his technical chops makes him a stellar CTO.
We aren't the only ones impressed with Auquan's founders and what they are building – very early on, she was able to prove that Auquan had real value and secured early contracts with major financial institutions like UBS and Federated Hermes. Given our firm's experience working within Banks and investing in the FinTech sector, we know it is no small feat to sell into these major financial institutions – especially for a very early stage company.
Since we first met Auquan, the company continues to expand its use cases and now serves professionals across Asset Management, Private Equity and Debt, Compliance, and Sustainability. With its comprehensive database and private company information, Auquan can provide in-depth insights into over 500,000 global companies. This can be utilized for investment decision making, know your customer (KYC) and background checks for regulatory and compliance use, and for ESG and sustainability monitoring. Given the breadth of information that is captured and synthesized through Auquan's Intelligence Engine, multiple teams within a company can onboard Auquan as a single vendor for a diverse array of diligence and research needs – a compelling sales proposition.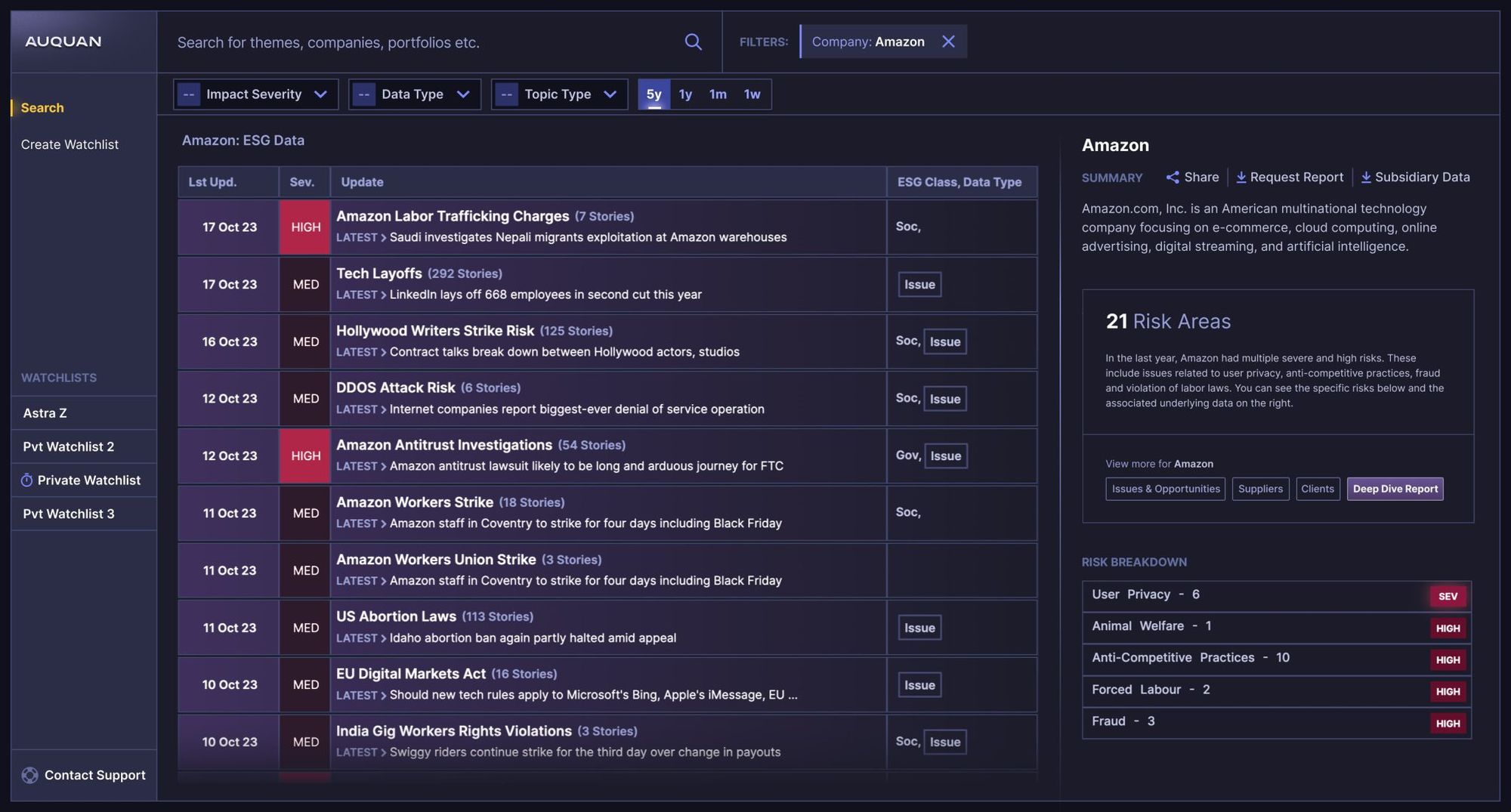 We believe Auquan's Intelligence Engine and search capabilities provide endless opportunities for enabling professionals across financial institutions to conduct their research more efficiently and to have access to more comprehensive information for decision making. The team's ability to seek and implement customer feedback continues to impress us and makes for customers that are very endeared to Auquan.
Neotribe Ventures is proud to partner with Auquan and its team as it transforms the way research is conducted and utilized in financial services. There is no replacement for tenacity and passion in a start-up, and Auquan has this in spades. We are excited to see what the future holds.